Our ministry team is committed, loyal, and dedicated to the call of God. We have a passion to raise up proven leaders who are true disciples of the Lord. We are committed to serving you and your family with excellence and compassion. We share a common vision of building the kingdom of God..... on life at a time.

Your life has value and purpose. God chose you before the foundation of the world. We believe you are significant and have an important part to play in impacting our world for the Lord.

We would love to work with you and help you realize your dreams. If we can be of any service to you please contact us.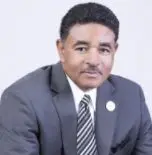 Pastor Greg Texada is the Senior Pastor of The WORD Christian Center, a dynamic, multicultural church in Alexandria, Louisiana. He is a devoted husband, father, conference host, speaker, and author. He is noted for his teaching ministry that is practical, easy to understand, and relevant. He has traveled nationally and internationally preaching and teaching the gospel and his daily radio program "Living by the Word" is heard in Louisiana, Texas, Arkansas, Mississippi, Florida, Alabama, Missouri and Kansas.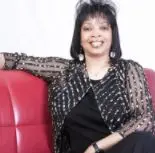 Pastor Celeste
Senior Pastor
Celeste Texada is Sr. Pastor at The WORD Christian Center. She is an anointed teacher, songwriter, worship leader and author. God uses her boldness to inspire, encourage, and challenge others to be all God has called them to be.

Music Ministry
Praise & Worship
WOW Women's Ministry
Gabriel and Liz Texada
Young Adult Ministry (ages 19-35)

Gabriel Texada
Accounting | Sound and Media Ministries

Liz Texada
4-5 Yr. Old (Children)

Lyndra Bethea
2 -3 Yr. Old (Children)

Danielle Milano
Nursery

Jacqueline Jordan | Hakeem Welch
Brandon Wilkinson
Youth Ministry

Treasure Texada
Photographer and Videographer


Chundra Daniels
Church Secretary / Pastors' Secretary
Office Phone: (318) 442-8100, ext. 201
Email: chundrad@thewordcc.com
Shay Hardison
Children's Church (6-12 Years Old)

Treasure Texada
Bookstore

Stanley Kerry
Ushers

Lorraine Mitchell
Hospital Ministry

Glenda Moore
CD Duplication

Ethel Williams
Prayer & Fasting Teams
Donald Shropshire
Van Ministry
Email: info@thewordcc.com
Quentell Holmes
Greeter

Outreach
Prison Ministry

Val Smith
Choir Director

TWCC Prayer Leaders
Intercessory Prayer

Selinsky Whitehead
Hospitality Ministry