NEW RELEASE
KEEP the DEVIL UNEMPLOYED
by Greg Texada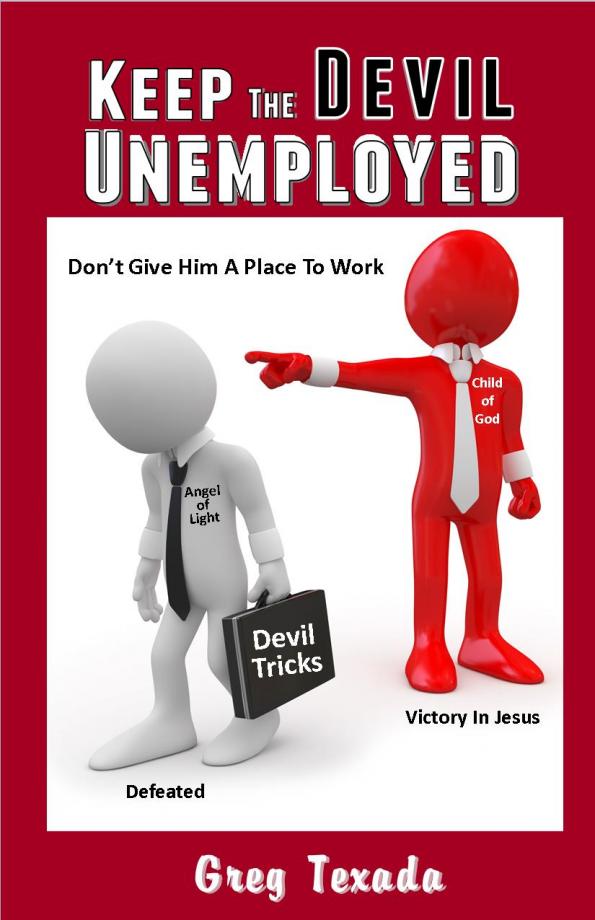 How many times have you heard it said, "the devil sure is busy." Is the devil "busy" in your life. If he is, you need to 'un-busy" him. God is the only one who should be working in your life. The devil does not have any business working in your life.
You can put him in the unemployment line if you have the right relationship with God and know what to do.
This book will teach you how to walk in the authority and power that God has given you. You will learn how to live in victory, resist the devil, keep him unemployed and stop him from working in your life.
Order Your Copy Today ($9.99)
NEW RELEASE
TAMING THE TONGUE
by Celeste Texada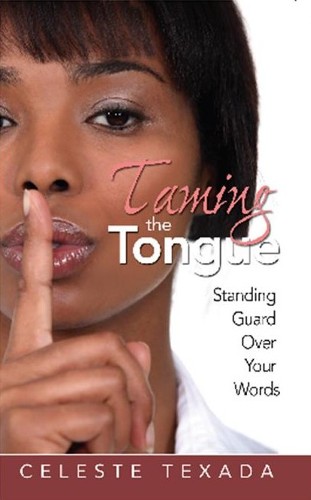 Our words have power! What we say brings results - life or death, blessing or cursing, good or bad, victory or defeat. And yet, many continue to speak negative words that bring destruction and death. It's time to stop the self-destructive behavior of speaking faithless, negative words.
We can teach and discipline ourselves to speak words that will produce life, health, prosperity, and blessing. We can watch over our words and make sure that they are in agreement with what God says. Learn to tame your tongue by speaking faith filled words and watch the Lord do great and mighty things in your life. God's word in your mouth will bring the results God wants you to have in life. Get ready to win with the power that is in your mouth. Death and life are in the power of the tongue.
Order Your Copy Today ($9.99)
JESUS DID IT FOR YOU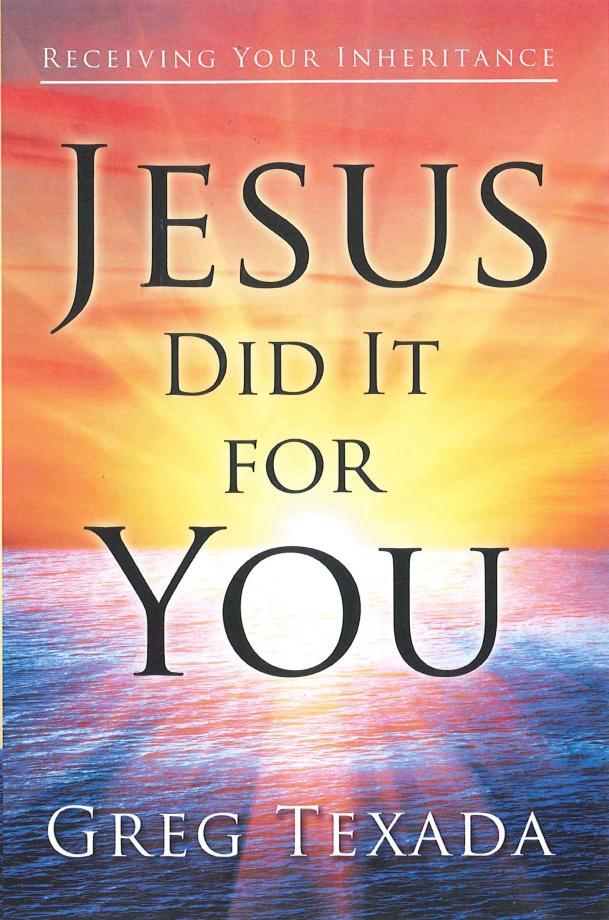 Many live and die never grasping the significance or experiencing the full blessing and benefits of what Jesus did for them when He died on the cross and was raised from the dead. In
Jesus Did It For You,
Pastor Greg clearly identifies what Jesus did for you personally.
* Jesus was made sin so you could be made righteous.
* Jesus was made a curse so you could be blessed.
* Jesus carried your sorrows so you could have joy.
* Jesus became poor so you could have abundance.
* Jesus' body was broken so you could be healed.
* Jesus died so you could have eternal life.
These and many other blessings and benefits are available for you to receive and enjoy now. The revelation of what Jesus did for you will empower you to prosper, to live in health, and have success and victory in every area of your life.
PRAYING COLOSSIANS 1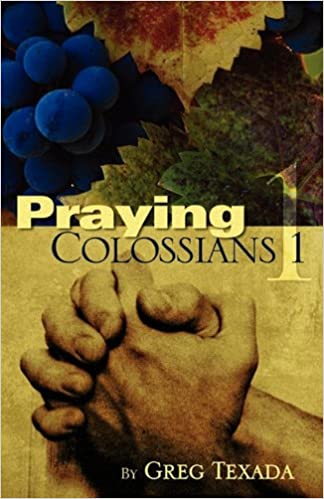 Are you having trouble getting answers to your prayers? How would you like to pray the perfect will of God and get results? Divinely inspired prayers have been sprinkled throughout the Bible that are applicable for us today. One such prayer is the prayer Apostle Paul was inspired by the Holy Spirit to pray for believers in Colossians 1. This prayer reveals the perfect will of God for all His children and when prayed in faith is sure to get life changing results.
In Praying Colossians 1, Greg Texada teaches how to pray the Colossians prayer in a way that is practical, insightful, and relevant to our lives today and guaranteed to get results.
You will pray the perfect will of God and be able to put into practice the principles that are outlined in this prayer, increase your faith, and experience a closer walk with the Lord. Your prayer life will never be the same again.
Order Your Copy Today!
($5.95)
CHRISTMAS - More Than A Good Story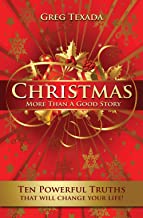 Do you know the 10 Powerful Truths and revelations that God has revealed about Himself in the Christmas story and how they relate to you? You will never see Christmas the same after reading this book. Christmas is more than a good story, it is a message of God's love, grace, and power.
* The perfect Christmas gift for loved ones and friends.
* Great for parents who want to teach their children the truth about Christmas.
* Life changing for those who want a closer walk with God.
* Excellent for evangelistic outreaches and bible studies.
* Inspirational for those needing hope in these difficult times.